Children In Need
13 November 2020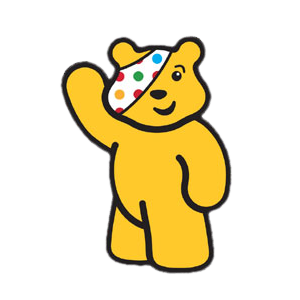 As you may already know, Monday 9th November is the start of this year's BBC Children in Need Appeal Week. Our school is excited to be joining with many others around the UK to participate in the fundraising programme, Five to Thrive.
The Five to Thrive is an initiative, which aims to get children active, connect with others, reflect on their own lives and be more curious for the benefit of their social, physical and mental health. Along with this, BBC Children in Need will allow your children to learn about the lives of disadvantaged children across the whole of the UK, whilst developing skills like communication, teamwork and decision-making.
On Friday 13th November, the children will be taking part in enjoyable, active activities as part of our fundraising for Children in Need. We are hoping, as a school to run the distance from Blackpool Tower to the Eiffel Tower in Paris, weather permitting!
We would like your child to come in a sports kit or some 'sporty' attire with a donation being made to Children in Need via Parent Pay, please click here, or some teachers will be stood at the gates on arrival with buckets to collect cash donations.
Let's make a big difference to the lives of children in the UK and help to put a smile on a child's face. At St Nicholas, we always go the extra mile for a smile!
Thank you for your continued support.