Non-Uniform Day Friday 9th July
Non-Uniform Day Friday 9th July
8 July 2021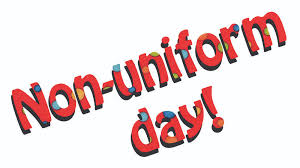 We are a group of Year 6 children who would love the school to join us in celebrating England's historic win last night and them getting to the Finals of Euro 2020, by coming to school on FRIDAY 9TH JULY in Non-Uniform.
We have suggested:
Sportswear / Football kits / Red or White
(but any non-uniform is ok!)
This is just for fun and no donations are needed!
We hope you will enjoy the day!
From Francesca, Chloe, Leah, Gabby and Nikolai – Year 6.